The 2021 MLB season has started with a BANG with MLBTV reporting the most watched 18 day period in its' 20-season history. Two days ago fans had already watched 1.34 billion minutes of live baseball. So why not go ahead and get our extremely too early power rankings this far into the season of the hottest teams currently. 
Top Five:
Los Angeles Dodgers 
The defending Champions look to be poised for a possible repeat! A 14-4 record on an 8-2 stint knocking in 94 runs and allowing just 56 runs. Adding Trevor Bauer to an already stacked team has been exactly what we thought. Watch out for Walker Buehler chasing his first Cy Young award this year. 
2. Milwaukee Brewers
Two days ago another team would have been here but the Brewers just swept them in a series. A lot of the production came at the hands of catcher Omar Narvaez, who has already matched his total hits from 2020 (19) in just 48 at-bats adding three dingers to this short season. Pitcher Corbin Burnes has been on FIRE punching out 40 strikeouts without allowing a walk in his four starts. 
Oakland A's 
This may be a bit surprising with their record at 9-10 but the A's have won 11 straight! Prior to the streak, the A's were 1-7 on 90 runs batted in and allowing 92 across the plate. Time will only tell if this team has finally put it together with this young pitching staff or if the 100-plus games left will have most preseason predictions corrected. 
Boston Red Sox
The Red Sox has already put up triple digits in scoring with 103 runs touching home plate and a +27 at runs differential being second to only the Dodgers (+38).  After being swept in the opening series, the Red sox haven't lost a series and even swept the AL defending champion Tampa Bay Rays thanks to the offense from J.D. Martinez, who has 25 hits, eight doubles, six home runs and 20 runs batted in while maintaining a .368 batting average.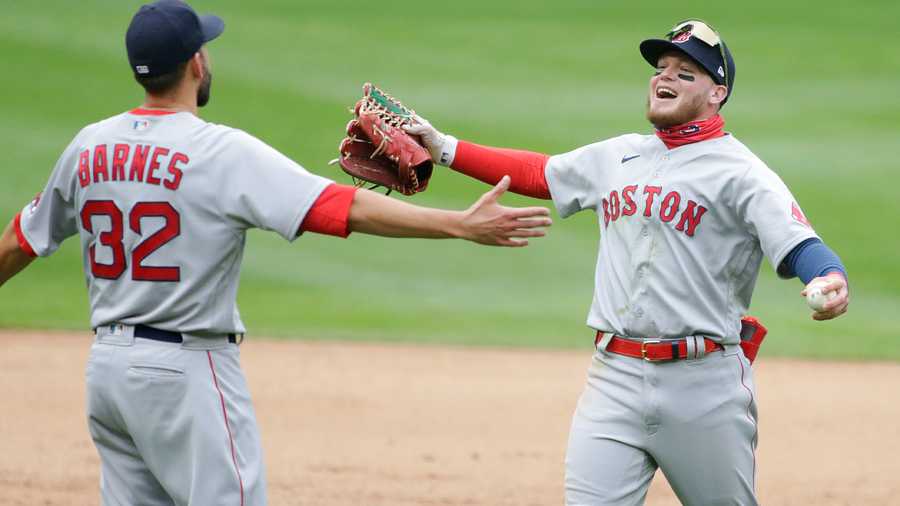 Chicago White Sox 
Even at 9-9 the White sox has been a scary team to face and one that is ready to run the whole AL division. Yermin Merecedes is the name that everyone around baseball has gotten to know. In only 59 AB's his stat line is stacked. Mercedes has already racked up four home runs, four doubles, 12 RBIs while boasting a .390 batting average and a .429 on-base percentage as a rookie! 
The rest of the field: 
6. Padres
7. Braves
8. Mets
9. Twins
10. Reds
11. Astros
12. Rays
13. Angels
14. Blue Jays
15. Giants
16. Yankees
17. Phillies
18. Indians
19. Mariners
20. Cubs
21. Diamondbacks
22. Cardinals
23. Royals
24. Marlins
25. Nationals
26. Orioles
27. Tigers
28.Pirates
29. Rangers
30. Rockies
Michael Lawson is a Contributor for Unwrapped Sports Network. Follow him on on Twitter @mdlawson00